Vanaheim's Market, located just a little distance from Bold Castle and along the winding road to the Town Hall, is arguably the busiest market in Edenfell. The market receives goods from all over the continent, from traders of all races, walks and crafts and is the one of the primary destinations for anyone on the continent seeking relics, weapons, elixir and any other services.
The Market is patrolled by the Kingsguard and City's Watch to ensure smooth running of activities and maintain law and order in such a large trading location.
The Jesterfaced sword merchants can be found slithering around the market, selling illicit goods in the dark alleys. Once spotted, they scurry off into the shadows. Do not get caught buying from them, patronise a blacksmith instead.
Fights often break out between buyers and sellers and sometimes even between tow traders or customers. The rowdy market is a rough place to be but it's worth the trouble if you get what you're looking for in the end.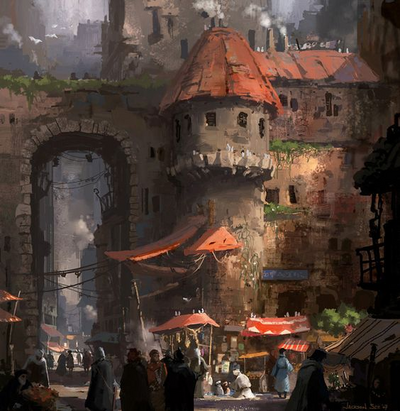 Krig's Gate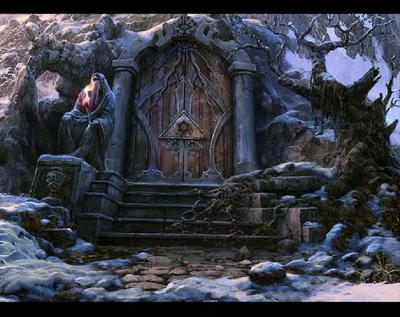 Krig's Gate is Vanaheim's central Terminal, located at the center of the large market as is common in Edenfell. Krig's Gate takes the form of a room within which the gateway activates and transports whatever is in it.
Community content is available under
CC-BY-SA
unless otherwise noted.